Lilac & Sage Jade and Sterling Silver Chain Necklace | Door County Jewelry by Wendy Carpenter
Regular price
$325.00 USD
Regular price
Sale price
$325.00 USD
Unit price
per
Sale
Sold out
Share
Exclusive gifts in Door County, soulful pieces, perfect for every occasion.
The authentic jadeite gemstone braclets featured are hand-cut and polished from rough jadeite slabs in the Motagua River valley of Guatemala.
The hand-cutting and polishing lapidary stonework is created through Wendy Carpenter's fair trade/skill-building mission project, "Creating Revenue through the Arts." A project to help the artisans and the community of San Juan Del Obispo, GT. 
The featured barrel jade necklace design is linked with a handmade sterling silver chain and (4) lilac beads and (11) sage jade beads.  This contemporary jade and silver necklace measures 17" long. 
An article by "Fred C. Brendecke" about the unknown value of Guatemalan Jadeite: 
Guatemala's hotbed of tectonic activity has resulted in the formation of many varieties of jadeite. Nephrite does not exist in Guatemala, so in its place, the tourist market's jade is mainly serpentine or glass. Importation costs limit available material to domestic stones, so when genuine jade is found, it is always Jadeite. Generally speaking, there are a few ways to get jadeite in Guatemala: the tourist markets, the jade factories in Antigua, and out in the field in the areas of Coban or the Motagua River valley. The factories in Antigua are the most reliable, with the highest quality products and prices. In the tourist markets, when you find the real thing, it often lacks in luster and quality of the cut - appropriately set in average quality jewelry pieces or carvings. Lapidary material availability is limited to the factories or finding on public land in the localities mentioned. Some factories won't sell slabs or roughs, and when they do, it is expensive. Guatemala's national treasure is not well known currently. While Jadeite is highly prized in Asia, especially China, in Western regions such as the USA, genuine jade is frequently not recognized for its value. Outside of the antiquities market, whether rare nephrite or jadeite, westerners often overlook the stone's worth and authenticity and favor the designer label or precious metals the "green stone" is set in.
To contact the artist to support her work with Mayan communities, click here.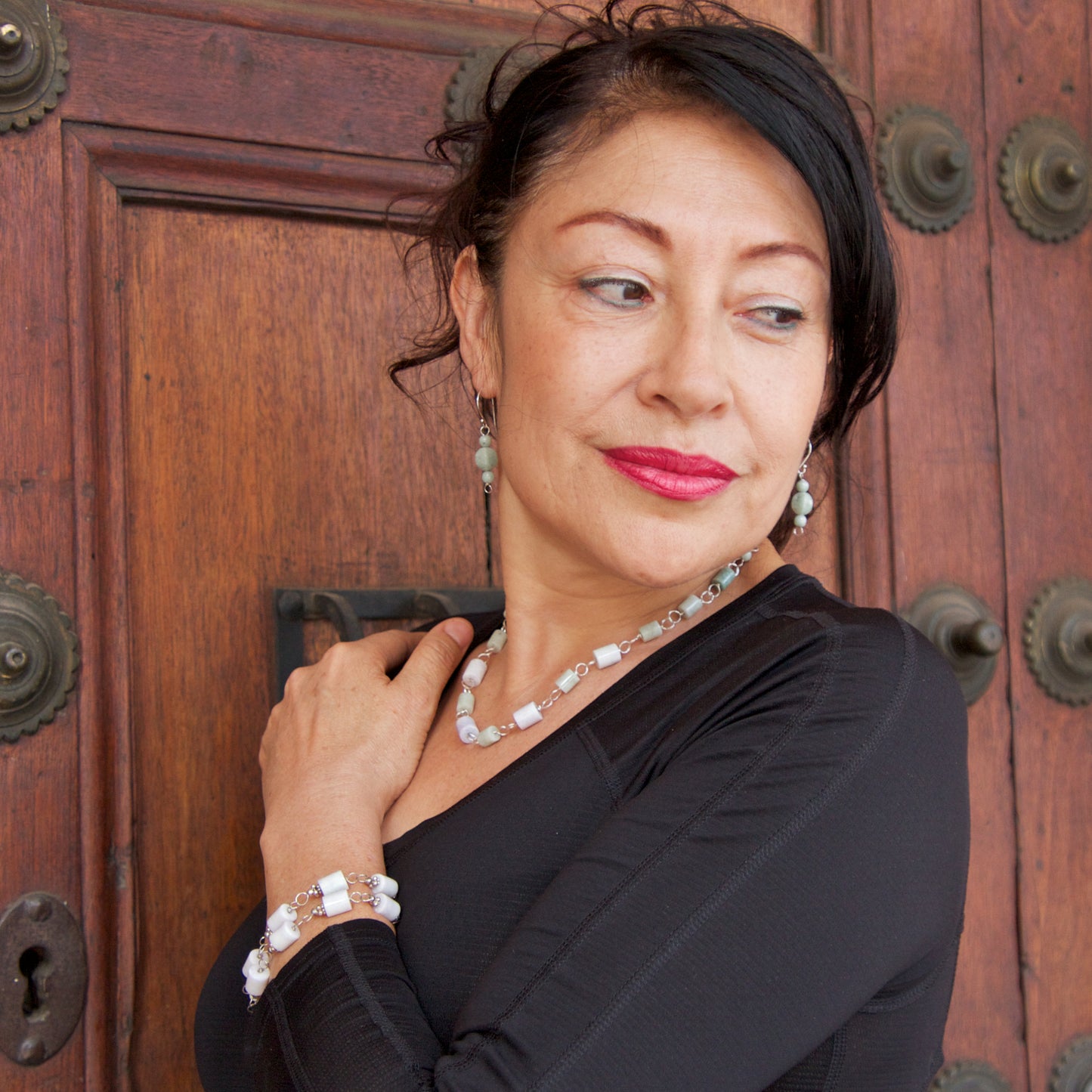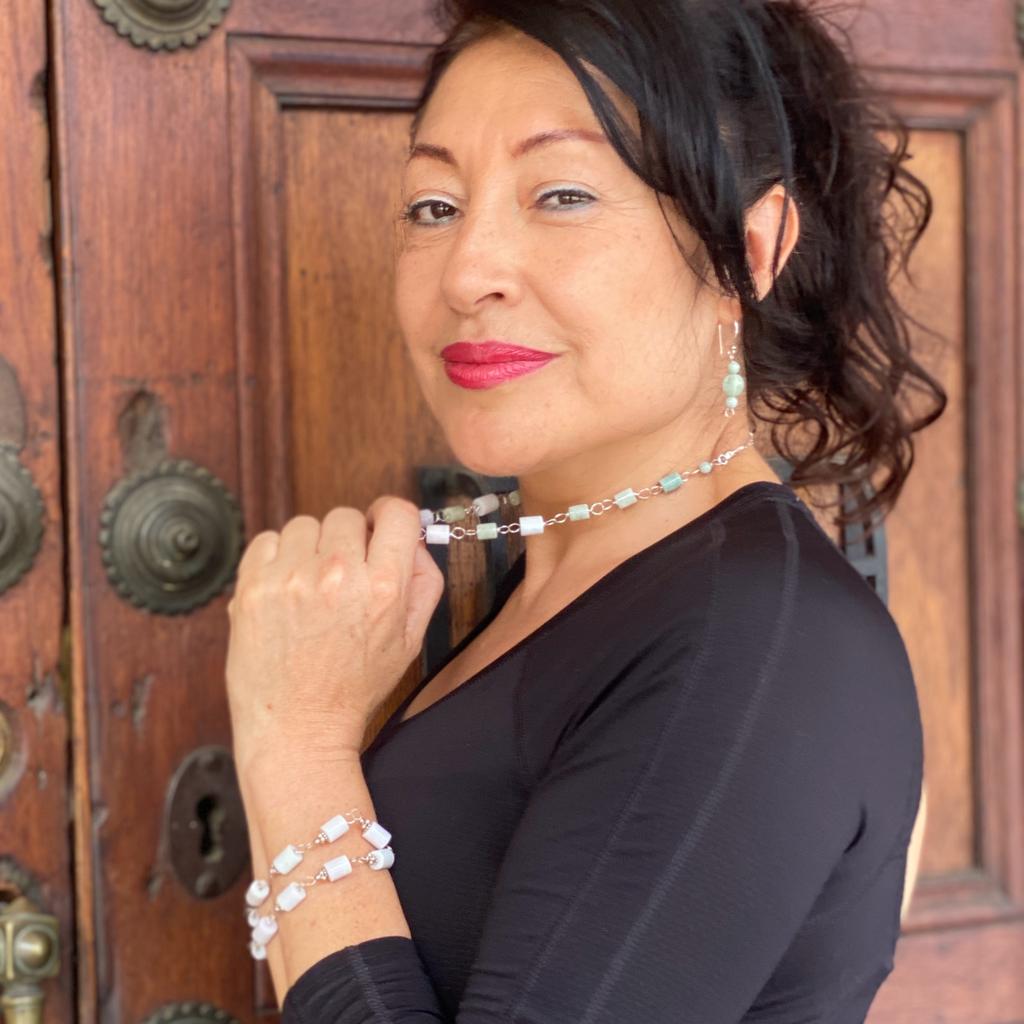 Time Lead

Each piece has it's own difficulty, our mission is to dive through the process with you. Starting from the conceptualization until we see the piece hanged in your wall.

Shipping

Contact the artist for shipping details and ordering custom pieces.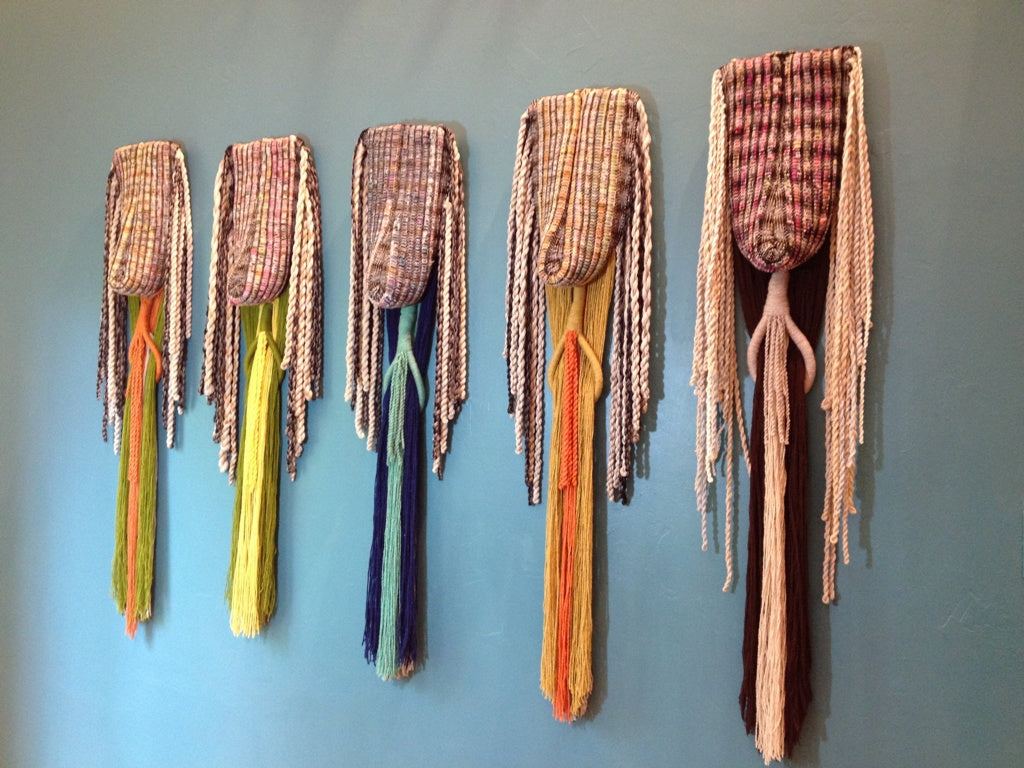 Custom artworks available in Door County Winsconsin and all over the US.
Fiber Wall Hangings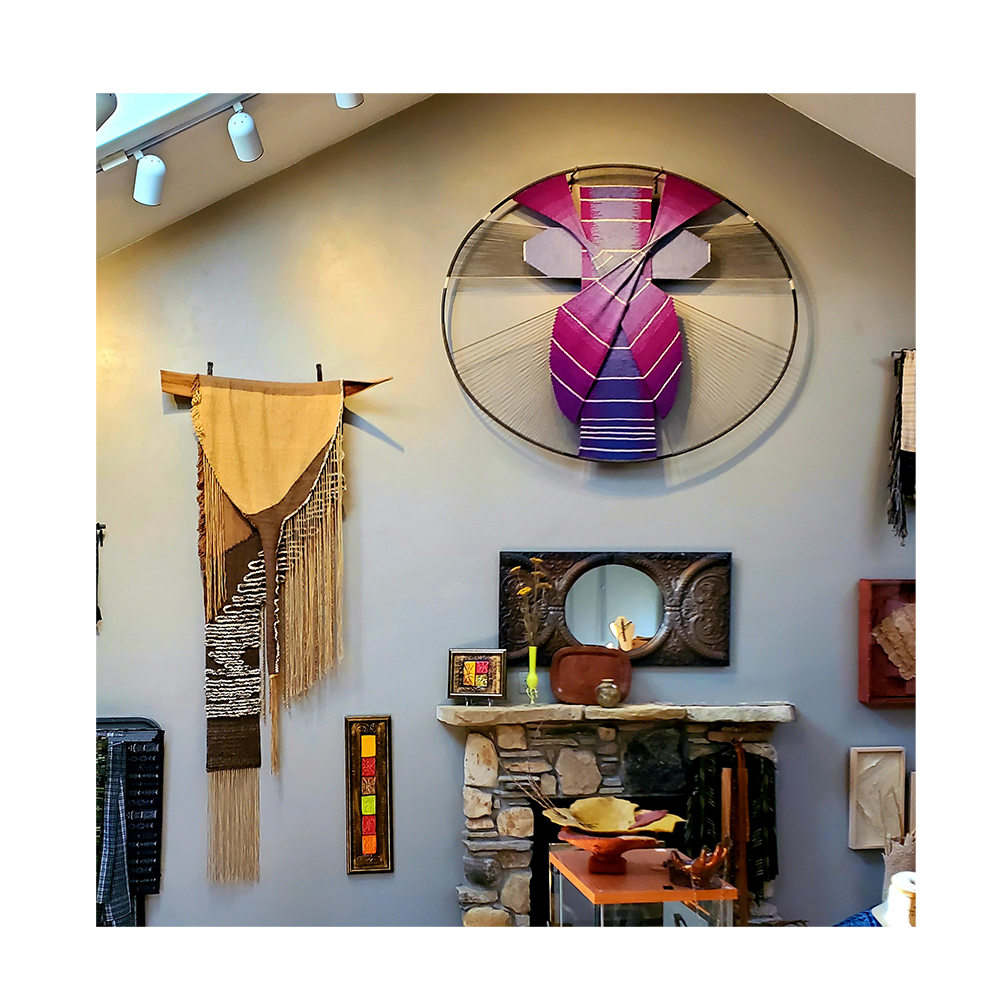 Order your Custom Art Piece Now
The soulful people will always try to fill their spaces with memories, textures, love.
Nature evokes all sensations needed in these helter-skelter days. When you come back home to find your center, being received by cozy and meaningful art pieces will remind the way you are weaving your destiny, your own path.